Happened upon
this test
online, which tells you aspects of your personality based on color selection. A snapshot of my results are below... I think it's kind of cool that it comes up with all of this over just a few clicks of the mouse. If you have 5 minutes to spare, check it out :)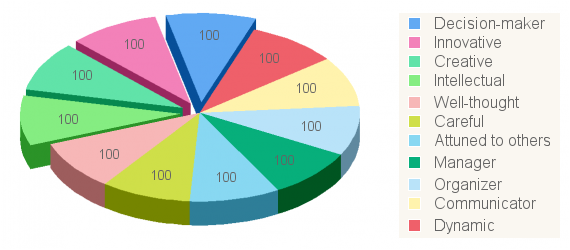 You are 45 % extrovert and 55 % introvert.

Independently of any order of importance :
You are intellectual and intelligent, you wonder and you inquire before taking any action.
You are also creative, you always have new ideas, and your inspiration comes from the inside.
Finally you are strong-willed and active, your actions are determined by your own will, by the goals you settled for yourself, and by your need to act and to move forward.